T's Dad already got his Father's Day gift. Man, Priority Mail is fast! I just sent it Tuesday afternoon!
Last week I was cruising through my RSS feeds, found this cute tutorial for handmade hankies, and thought these would be perfect for my father-in-law. I used some brown and white cotton fabric from my stash. The rolled hem was easier than I thought it would be and didn't take long at all. I hope it holds, though. This was my first try and I'll be so embarrassed if they unravel!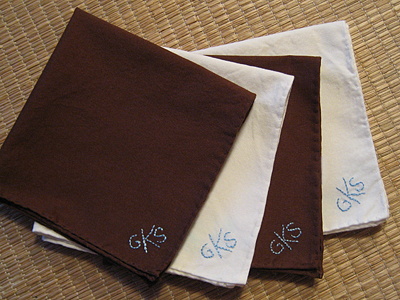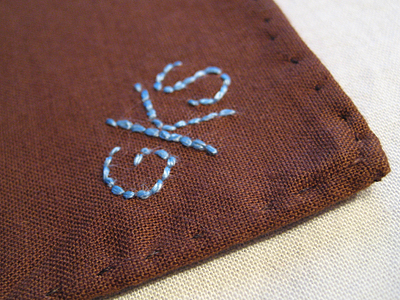 I'm busy working on my other handmade Father's Day gifts. Time is running out. I hope I don't have to gift any works in progress!