I'm not sure if the garage sale was a success or not. I made $232.75. Is that good for three days of work? Thursday and Friday were the busiest. Saturday was dead. It was so dead that around lunch time I started posting bags and boxes of stuff on freecycle. I also filled a bunch of bags for the People's City Mission. I snapped pics of anything I thought would sell on eBay and boxed that up, too. Whatever doesn't sell will also go to the Mission.
I have cleared out an amazing amount of stuff from our house and I feel like we still have too much. Part of me wants to keep going on this major spring cleaning frenzy, but I have other things in my life that need attention, like feeding my family, washing our clothes, and vacuuming up the giant dust bunnies lurking in the corners of our house.
I also realized that I really missed two things: sewing and blogging. Today, as soon as M went down for a nap, I sewed up this little dress.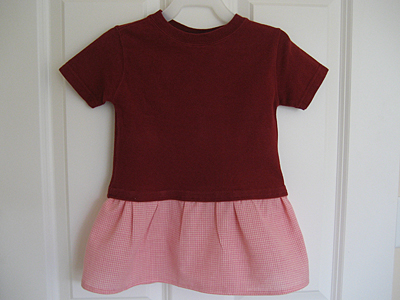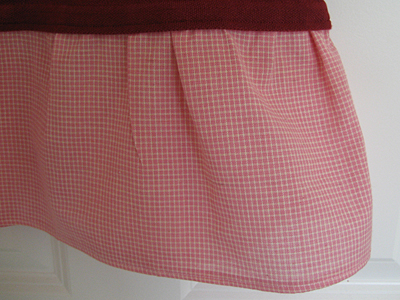 Afterward, I finished another pin cushion and wrote this blog post. Now I have to get back to the house, dinner and laundry. If you need a Bella fix, visit Lauren's new blog Stay Classy.