My friend Joanne asked me to make a custom bag for her, but she left all of the color choices up to me. Her only request was that I used colors that said "Spring" or at least did not say "it will be cold and dark forever."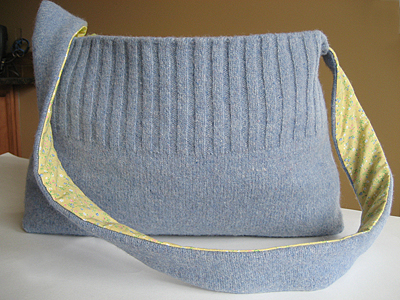 Details over at etsy.
This wool felted up so soft! I wish I knew more about what kind it was, but the label just said 100% wool. I have some left over that I'm thinking about making into a scarf. It would be so soft around the neck!