I know most kids get a mustache while drinking their milk, but Bella gets a goatee. She sucks in a bunch of milk from her sippy cup, smiles, and lets it dribble down her chin. This is why she is only allowed to drink in her chair with a bib. (I thought after the first few months of nursing we were done with smelling like milk around here. Who knew?)
Anyway, we have this one quilted bib that is perfect for catching all of the goatee dribbles. One. I needed more and couldn't find any big and absorbent enough for full Bella coverage, so I made one of my own.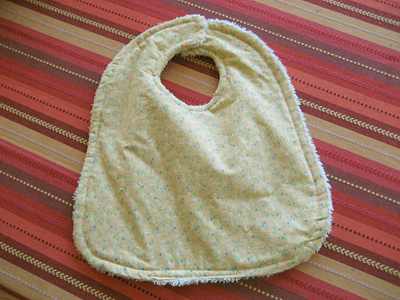 The back of the bib is terry cloth from bath towel. This should be absorbent enough, don't you think?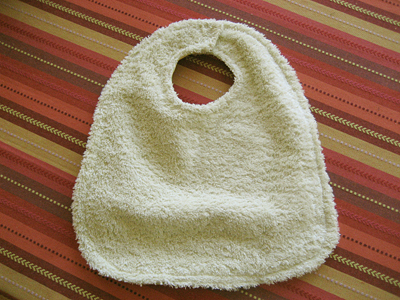 I'm happy with the size, but I bought some fat quarters of cute fabric from Michael's and would like to get two bibs out of one piece. Right now this bib is just a little too big for that, so I've got some scaling and redrawing to do. I've got some real work to do this week, so I guess the bib will have to wait until the weekend.