I've been knitting away during the month of May on Hokie Healing squares. I thought my total was pretty impressive. I knit 11 squares.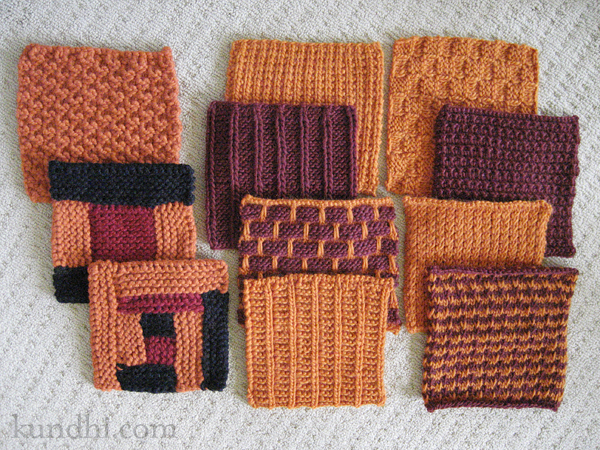 Then I got a comment from Christy on the blog. Susan from the Omaha Guild crocheted 32 squares! When I started this I thought if everyone I knew made just one square, I'd have a nice package to send along to Mosaic Yarn. The grand total: 65 squares!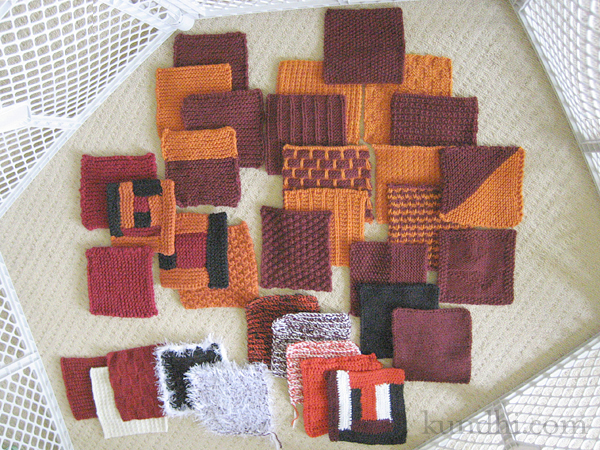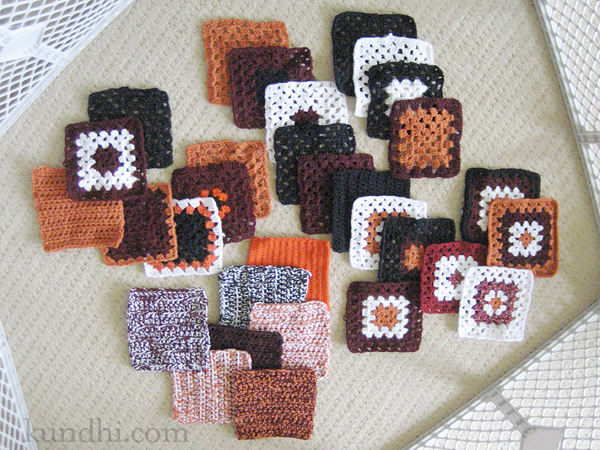 Yes, these are INSIDE the play yard.
I had to protect them from my little drooler.
All of the squares are packaged up and waiting for the mailman as I type this. Thanks everyone who participated: Susan (who deserves a maroon and burnt orange star!), Karen, Sue, Kim, Christy, Tara, Joanne and Lauren. (Did I leave anyone out? There were some unlabeled squares from Omaha.) I also want to thank Mary Pat for contributing toward shipping. The package was over five pounds! Most of all, I want to thank Gina for coordinating this effort. It's such a wonderful project and I wish I could help with the seaming, too!